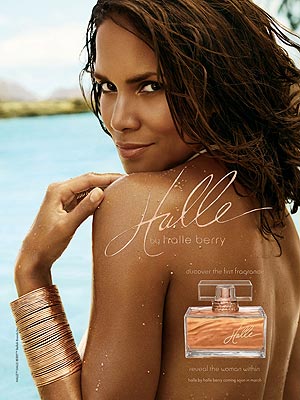 It's taken two long years for Halle Berry to mix up a "yummy" and "very sensual" fragrance with perfume house Coty.
The Oscar-winning stunner conjured up a personal scent that is "very much reflective of the outdoors" using such earthly delights as fig, mimosa, olibanum (a close relative of Frankincense) and sandalwood.
Coty's other famous perfumologists are Jennifer Lopez, Sarah Jessica Parker, Kate Moss, David and Victoria Beckham, Gwen Stefani, Celine Dion and Tim McGraw.
Blindie loves the sexy ad campaign shot in Hawaii and we can't wait to spray on some Halle and smell yummy!
Read More