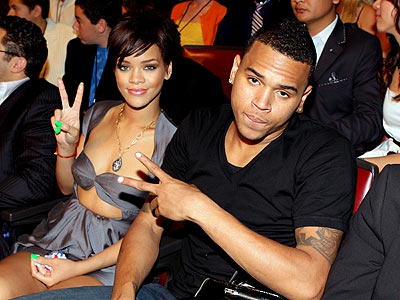 As previously reported, Chris Brown and Rihanna canceled their appearances at this year's Grammy Awards after being involved in a domestic violence battle with one another.
While both stars have yet to go public with their legal drama, photos have surfaced on the web, showing the two together in Brown's rented Lamborghini minutes before the incident was reported to LAPD.
But a source close to the couple has spoken out, identifying Rihanna as the victim (Brown surrendered to LAPD on Sunday and was released on $50K bail).
"Chris knocked her around," the source tells People. "Black eye, blood, bruises. She had to be treated by a doctor."
While Rihanna is cooperating with police in their investigation, the source says Rihanna is willing to forgive Brown (who is described as "low-key, easy-going and mild-mannered" by a former teacher).
"I would be so sad if she went back to him," the source adds.
Read More