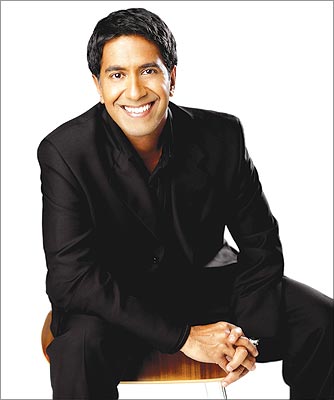 President-elect Barack Obama has asked neurosurgeon and CNN medical correspondent Dr. Sanjay Gupta to be U.S. surgeon general.
Traditionally the U.S. top spokesman on matters of public health, as Surgeon General, Gupta has the potential to be the highest-profile surgeon general in history, according to the Washington Post.
Gupta, now working at CNN, served as a White House fellow, where he was a special adviser to Hillary Clinton in the 90s, and is a practicing neurosurgeon and professor at Emory University School of Medicine in Atlanta, Emory University Hospital and Grady Memorial Hospital.
Read More