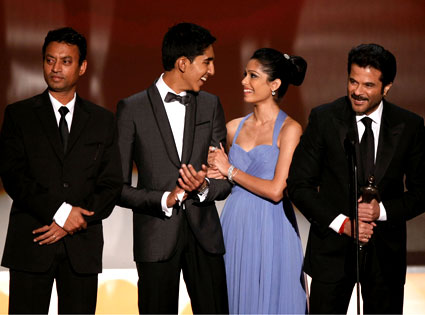 The cast of Slumdog Millionaire was named outstanding cast in a motion picture, hopefully making the little-film-that-could a favorable shoe-in for the Best Picture Academy Award!
Other big winners include Mad Men & 30 Rock for best cast, best actress (Tina Fey) and best actor (Alec Baldwin). Meryl Streep won the best actress award for her role as a determined nun in Doubt and Sean Penn won the lead actor award for Milk.
Click in for complete list of SAG winners and nominees!
Read More